Whenever I'm writing an article about a ballpark and I need some analysis on its attendance figures, I always turn to the exemplary statistical work of David Kronheim. He's never let me down.
His company is called Number Tamer, and that's their logo on the right. David spends most of this time doing analysis for marketing firms and major retailers, helping them make sense of mountains of data about their customers and advertising. Because of his writing skills, he can provide these companies with smart, relevant summaries of their data and what they can do with it. He's a unique accountant, in that he knows how to communicate what numbers mean, not just what the numbers are.
Hence the name "number tamer." He's extremely talented at taming the statistical data that companies compile — particularly about their advertising — but don't know what to do with. He's worked with non-profits, huge retail chains, automobile manufacturers and many more.
And he combines this talent with his passion for baseball in his analysis of baseball attendance results. The result is his annual Major League Baseball Attendance Analysis Report. He's just released his report for 2016, and as usual, it's a doozy.
The report on last year's MLB results weighs in at an impressive 237 pages. There are sections for each of the 30 MLB teams, as well as topics as varied as attendance in new ballparks over the years, teams' greatest increases and declines in attendance, and a careful look at the post-war year of 1946, when MLB saw the biggest one-year jump in attendance (a stunning 70.9%) in its history.
I bet you think that it would cost you a lot of money to get your hands on this kind of thorough report. Wrong. It's yours for the asking. You can download it here:
2016 Major League Baseball Attendance Report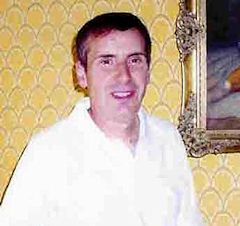 And if you think this kind of statistical analysis might be boring, you couldn't be more wrong. The study of the sports' attendance history is a study of baseball itself. For instance, in 1954, the last home game played by the Philadelphia A's before they moved to Kansas City drew only 1,715 in Connie Mack Stadium, while the biggest crowd ever for a relocated team in its new home was 78,672 when the Dodgers moved from Brooklyn to the LA Coliseum in 1958 (both of these can be found on page 229 of the report).
Baseball fans owe a debt of gratitude to Kronheim (shown in the photo) for his exhaustive yet fascinating look at the sport. Take a few minutes and browse through the report today. You'll be a better-informed fan. And then post a comment below thanking Kronheim for his love of the sport and his willingness to apply his number-taming skills to this endeavor.
---