Books that baseball fans will love
No, we don't carry every book on ballparks ever written. Just a couple of very, very special publications that will delight any baseball fan. One is brand-new and is overflowing with information on every ballpark you've ever heard of, plus a couple of hundred that you've probably never heard of! Another is a well-researched, fun-to-read explanation of all of the wacky team nicknames in the Minors. The third is a collector's item. And best of all, you can get any of these autographed by the authors! In all instances, quantities are limited.
---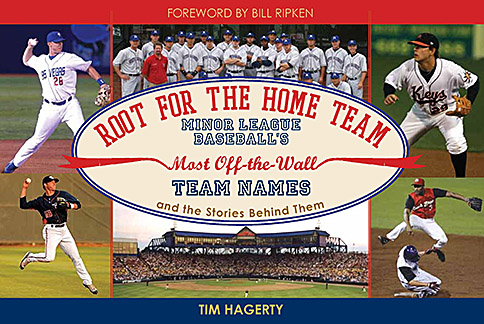 Root for the Home Team
Minor League Baseball's Most Off-The-Wall Team Names and the Stories Behind Them
Autographed by the author!
Tim Hagerty is the excellent broadcaster for the Tucson Padres of the Pacific Coast League. During his decade-plus in pro baseball, Tim has done play by play for teams in Idaho, Alabama, Oregon, Arizona and now Texas.
And while doing all of that travel, he's taken notice of the distinctive and sometimes weird team nicknames that Minor League teams have used over the past century. That interest in team names led to this delightful, well-researched book. Root for the Home Team tells the stories behind more than 150 team names and provides lists of hundreds more—plus fun facts, action shots, and team logos.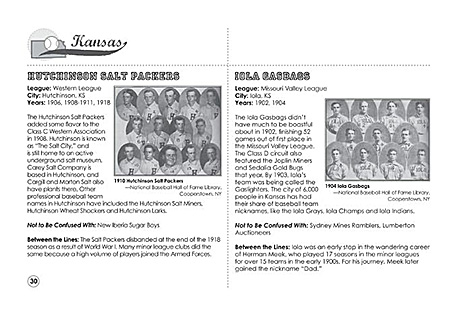 Impress your baseball buddies with your depth of knowledge!
PRICE: $12.95 plus shipping
---
Joe Mock's Ballpark Guide
In 2001, I was approached by a publishing firm about writing a book on the 30 MLB parks. My response was that there were already lots of coffee-table books on ballparks, and besides, my website acted as sort of a book. Well, that's not at all what the publisher had in mind. They wanted something that hadn't been done before — and, frankly, that hasn't been done well since: a guide to visiting each of the big league ballparks that would feature lots and lots of color photos and be small enough so fans could easily carry it around with them on their baseball journeys.
The result was Joe Mock's Ballpark Guide, published in time for the 2002 season. Little did I know then that this publication would end up in Library of Congress, the Baseball Hall Of Fame Library, the Sporting News Library … plus it would lead to my appearances on ballpark-related shows on the Travel Channel and the History Channel.
With all of the parks that have opened since 2002, is this book hopelessly out of date now? Of course, but I'm still amazed at the number of folks who want an autographed copy of it for their personal baseball library.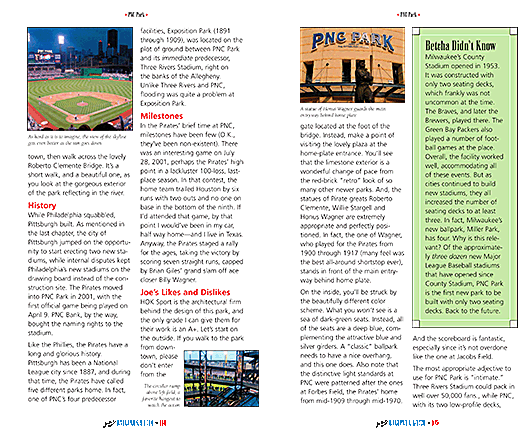 This soft-cover book (which originally carried a retail price of $14.95) is printed on extra-heavy glossy paper, and features color on every page. It is autographed by the author, Joe Mock. If you would like the signature to include an inscription that is personalized (for example, "Happy Birthday, Billy"), say so in the Special Instructions box that is part of the order process. To order, click Add To Cart below.
PRICE: $9.95 plus shipping