IN THE BALLPARK
by Joe Mock
To provide material for articles that I would be writing for the USA TODAY Spring Training Preview, I asked ReviewTrackers, a data-mining firm in Chicago, if they would do a research project. As they had done in 2017 with the regular-season parks of Major League Baseball (and I wrote this article about those results), I wanted them to examine online comments written by folks who had attended spring-training exhibitions. They agreed.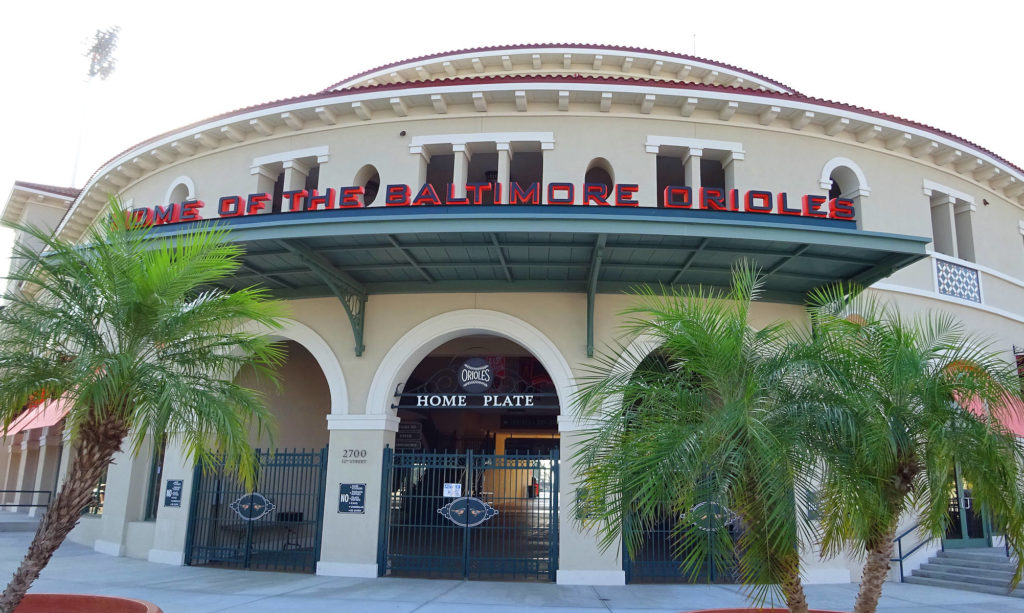 A couple of months later, Max Schleicher of ReviewTrackers informed me that they had completed their research on 36,000 user reviews by attendees of exhibition games. They summed up the findings in a wonderful paper called Voice of the Fan, which you can view on their website.
The report revealed their findings and provided context to the results by giving examples of actual online comments that supported why fans feel the way they do about the 23 spring-training ballparks. The report was fascinating. And the results surprised me.
As someone who has scrutinized every one of the 23 spring-training complexes, I expected the newer (i.e., more expensive) complexes like Salt River Fields in Arizona and The Fitteam Ballpark of the Palm Beaches (it just adopted this new corporate-sponsorship name, by the way) to top the rankings. After all, the architecture and amenities are, to me, phenomenal at these two facilities. And both cost a boatload of money to build. Read More
---