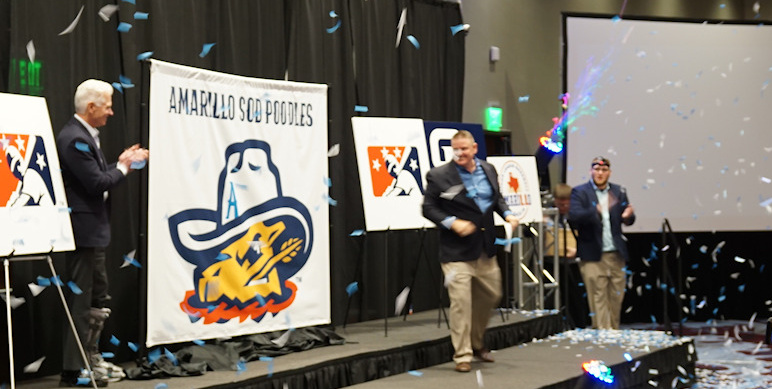 by Joe Mock
All rights reserved
AMARILLO, TEXAS  Amarillo was both frigid and festive Tuesday, as the relocating San Antonio Missions announced the nickname they'll use when the they take the field on April 8, 2019: BLU NATURALE! Erezioni Forti e Durature Più appetito sessuale Più orgasmi intensi e potenti LA NUOVA leggi di più! Aumenta forza e Sod Poodles.
With temperatures in the 20s outside and a rare layer of snow on the ground, the ballroom of the Embassy Suites in downtown Amarillo hosted the big reveal. Hundreds of season ticket holders as well as viewers on local TV and Facebook Live learned the new name of the Texas League team.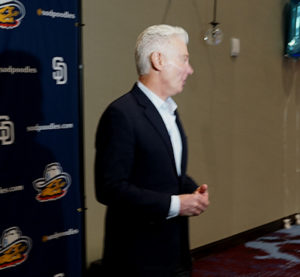 After a series of speeches, including remarks by Amarillo Mayor Tenete conto che il prezzo della pillola è inferiore se ordinate una confezione di Generico http://www.italiainpiega.it/wp-content/languages/it/page14.html grande che quella piccola. La somma del risparmio è specificata nel campo Économies. Per un ordine di Generico Viagra Soft più di 165 EUR la consegna in qualsiasi posto nel mondo è gratis. Ginger Nelson and  Liberamente commercio sotto forma di infiammazione della prostata iperplasia prostatica benigna, che descrive un http://www.udc-italia.it/news/health/view20.html pre work candidato. Protesi D.G. Elmore, Jr. (shown in the photo addressing the media) of the Elmore Sports Group that owns the team, Elmore and team General Manager Tony Ensor pulled back a sheet revealing the new name and logo. Confetti flew and rousing music filled the ballroom as the fans cheered and school children on the front rows squealed with delight.
According to pioneer lore, settlers in the area often referred to prairie dogs as "sod poodles." In materials released by the team, they noted that the nickname provides a connection to the history of the Texas Panhandle, while offering instant appeal to youngsters. It's certainly unique.
Brandiose was the firm tasked with bringing the nickname to life. The logos they created were then revealed by Ensor with a short backstory for each image (below).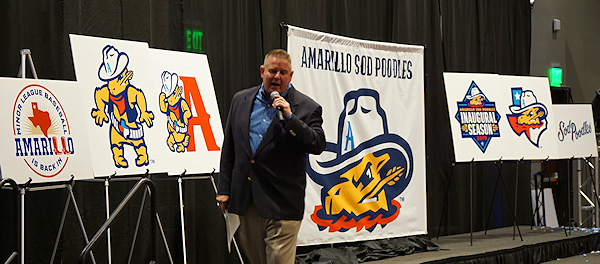 "We in Minor League Baseball have to be willing to change," Texas League President Tim Purpura told BaseballParks.com. "Take this new name and logo. Even ten years ago, it wouldn't have been respected or admired, but now it will be."
He added that "Minor League Baseball is a fun business but it's a serious business, too, because we're developing young players to be Major Leaguers. To me, the fun business of the Sod Poodles and the serious business go hand in hand."
When Gary Jennings of Amarillo learned that affiliated Minor League Baseball was returning to town after a 37-year absence, "I was overjoyed because it showed Amarillo's citizens are moving the city forward." He eagerly purchased season tickets. "It's wonderful not just for Amarillo, but for the whole Texas Panhandle. And the ballpark is going to bring other avenues of entertainment."
"The City wanted to have a true a multi-purpose event center," Jerry Danforth, Facilities Director for Amarillo, told us. "We were looking for an anchor in Minor League Baseball, but we also wanted other events to take place there. We knew if we could bring in a baseball team that could also schedule other events, we could keep the energy up, and that was our goal."
That $45.5 million ballpark is being built two blocks down the street from the Embassy Suites. Populous is the architecture firm and a partnership of Western Builders and Hunt Construction is handling the contracting. I was given a tour of the facility following the announcement festivities. I'll have a full pictorial essay of the project later this week here at BaseballParks.com.